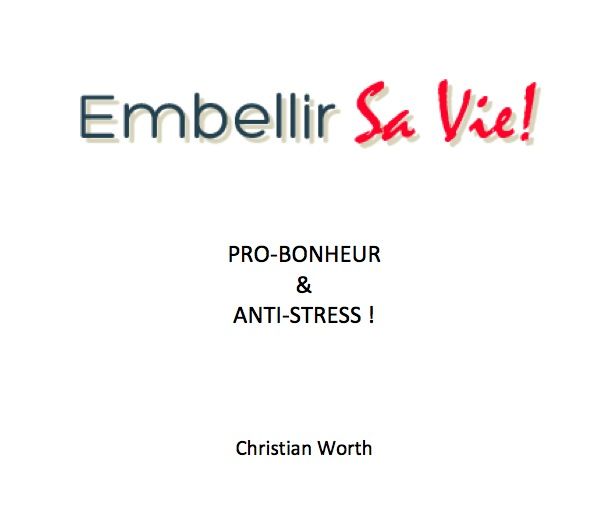 EMBELLIR SA VIE
Nouvelle version française, par l'auteur du livre original en anglais « Less Stress, More Success! »
Ce livre est en quête d'éditeur.
Il est disponible pour le moment en format e-book (PDF) à télécharger, au prix de 9 euros. PayPal uniquement.
Une collection de recettes simples et efficaces glanées aux quatre coins du monde.
À utiliser sans modération pour une vie mieux équilibrée et plus heureuse.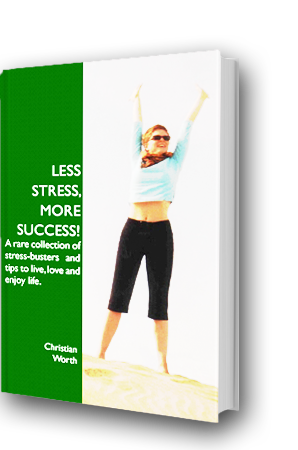 Every executive should know these ideas – and attend the workshop – to be a better leader and lead a richer life"Louis-Éric Vallée, President , SVYR, Montréal.
These simple ideas are essential for living  and working in the 21st century.Pedro de Zuazo Torre, Coach, Madrid.
Christian's book is easy to read and can ease your hectic life style if you follow his good counselGary Burandt, Executive Director, ICOM
E-LIBROS gratuitos y AUDIOS gratuitos de meditaciones guiadas
:
Detalles aquí.